Everything you need to know about Catholic Education Wodonga school uniforms, including price lists, guidelines and how to order.
Our uniform policy
Our schools, no longer specify what date students transition from their winter to summer school uniform each year, which means students and families can decide for themselves. Our winter uniform was traditionally worn in Terms 2 and 3, with our summer uniform traditionally worn in Terms 1 and 4.
Students must be dressed in full and correct uniform each school day. No combinations are permitted, such as part summer, part winter or part sport uniform.
Please refer to the relevant guideline below for full details on school uniform and expectations:
CATHOLIC COLLEGE WODONGA UNIFORM GUIDELINES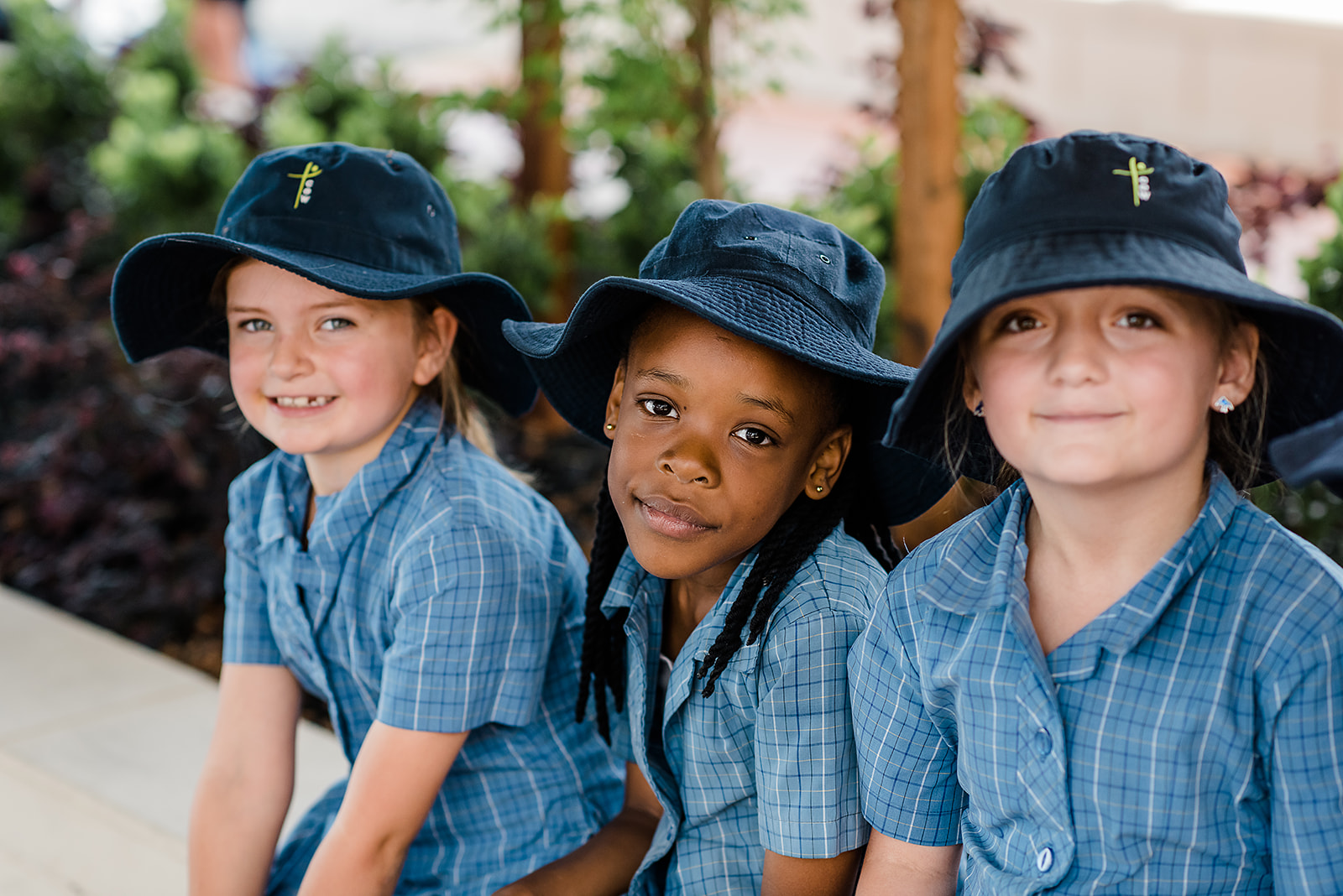 The CEW Uniform Shop is the exclusive uniform supplier for the four Catholic Education Wodonga schools.
You can order online or visit the Uniform Shop for a free, personalised fitting of students. Uniform items can be pre-ordered and/or purchased on lay-buy.
The shop provides all current school uniforms, hats and sports uniforms with a comprehensive selection of sizes.
They also offer a made-to-measure service on most garments for students with a particular requirement. As this sometimes takes longer to deliver, please allow 12 weeks.
2023/24 CEW PRIMARY SCHOOL UNIFORM PRICE LIST
Online 
For all online orders, please visit
In store
Alinta's CEW Uniform Shop 
Wodonga Catholic Parish Centre , Corner of Mark and Beech St, Wodonga
Contact
Mobile 0481 294 698 
Email cew@alinta.com.au 
TERM TIME SHOP HOURS
TUESDAY 8am – 10am

WEDNESDAY 2.30pm – 5.30pm

THURSDAY 2.30pm – 5.30pm

SATURDAY 9am – 1pm