Catholic Education Wodonga Council is made up of members from the Wodonga Parish, Principals from our four Catholic schools and parents from each school.
Members contribute their expertise and wisdom for the benefit of all in the Catholic school community within Wodonga. 
Council members exercise a leadership role in Catholic education and give a commitment to recognise the interests and concerns of all members of the community and work for the development of quality Catholic Education in Wodonga.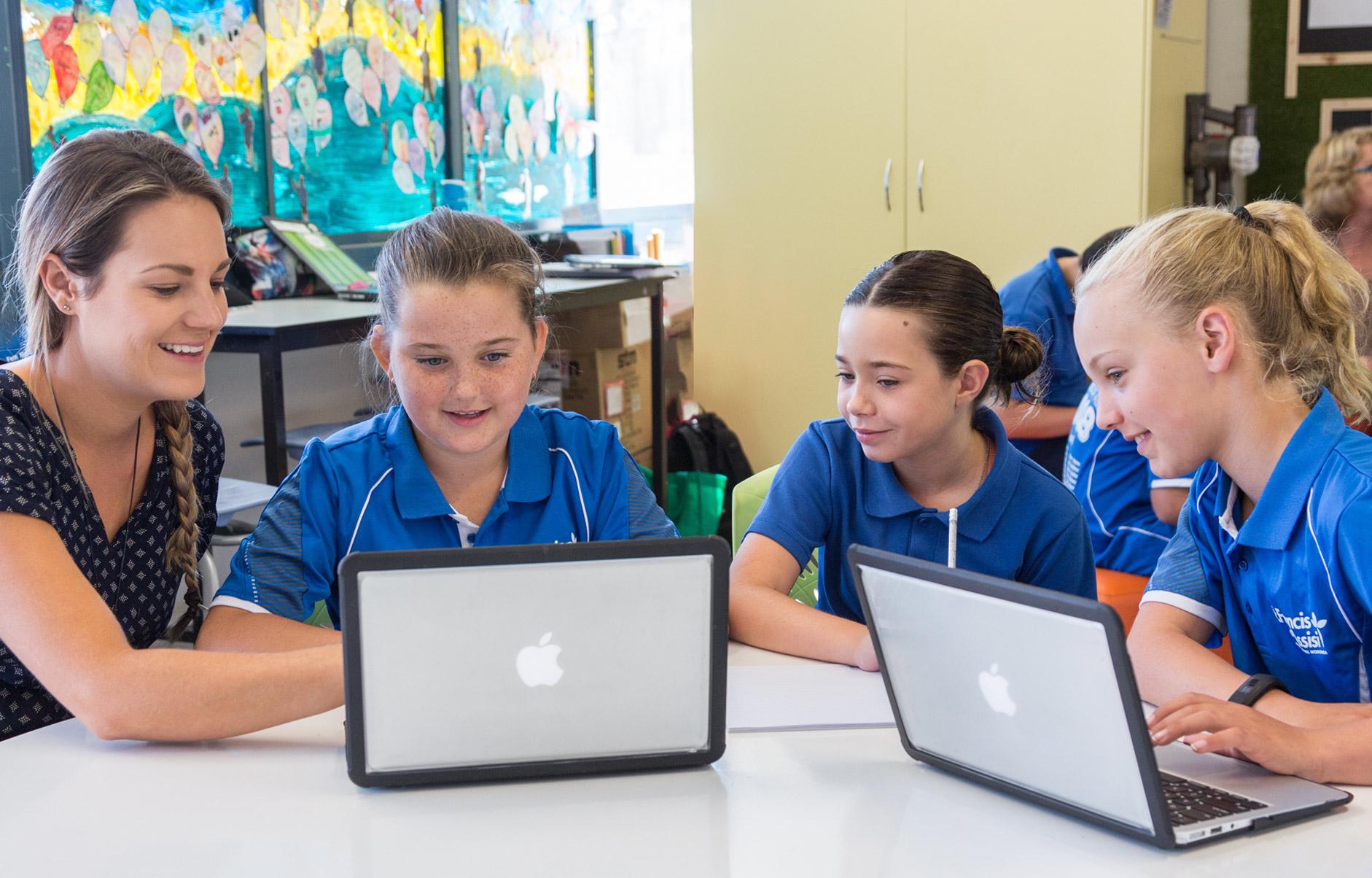 PRINCIPAL
CATHOLIC COLLEGE
WODONGA
Lorraine Willis
PRINCIPAL
ST FRANCIS OF
ASSISI PRIMARY
Jennyne Wilkinson
PRINCIPAL
ST AUGUSTINE'S PRIMARY
Joe Quinn
PRINCIPAL
ST MONICA'S PRIMARY
Jacqui Partington
CEW PROJECT
OFFICER
Jemma Galvin
INDEPENDENT
CHAIRPERSON
Shey Iori
PARISH PRIEST
Fr Junjun Amaya
CEO SANDHURST
REPRESENTATIVE
Kim Butler
DEPUTY
CHAIRPERSON
Jane Tinkler
— Parent Member
St Francis of Assisi Primary
FINANCE
CHAIRPERSON
Kylie Smith
PARISH MEMBER
Anna Moran
David Avery 
— Parent Member
Catholic College Wodonga
Ben Fryer
— Parent Member
St Augustine's Primary
Georgia Vujic
— Parent Member
St Monica's Primary
Wodonga Catholic Parish and our four Catholic schools work together to—
Develop a strong, shared vision for Catholic education in Wodonga

Provide for mutual needs and solve mutual problems

Provide a unified voice for Catholic education in Wodonga

Coordinate the long and medium-term strategic planning for Catholic education in Wodonga, including the provision of new Catholic Schools when timely

Extend opportunities for students, parents and school staff across all schools to work together in order to achieve more as a collective than they can alone
Be an employer of choice

Lobby Catholic and government groups on behalf of Wodonga Catholic schools

Support innovation and renewal in Wodonga Catholic schools

Provide opportunities for staff to share professional learning and dialogue

Build strong parent and parish support for each school.
Membership is not one of direct representation for individual interests and concerns; rather they form with other Council members a representative group which shares responsibility for the successful functioning of the Council as a whole (all four schools and Parish), so that it may achieve its purpose.
CEWC Parent/Parish members do this through
Regular attendance and participation in Council and Committee meetings

Developing a deeper understanding of the Mission of Catholic Schools and the issues and opportunities available for Catholic Schools in Wodonga

Open and honest debate of the issues before the Council

Willingness to consult with and reflect the views of the school or parish community

Contribution of wisdom and expertise to the Council processes

Willingness to question and challenge ideas that emerge within Council discussions

Willingness to be a sounding board for the Principal/Priest

Willingness to embrace a shared moral purpose
Commitment to increasing the profile of the CEW parent/parish member

Commitment to increasing communication between Parish and school

Commitment to meet with the Principal/Parish Priest once per term

Willingness to understand and comply with Catholic and Government accountability requirements.
Members are most effective when they have a positive and productive working relationship with their school Principal, staff and other parents, parish, priest and community. In addition, they may be members of other school committees or working groups, parish council and/or the CEW Catholic Identity team.
School and parish community members will/may seek out a CEW member to ask questions, request information or ask for topics to be discussed at CEW Council.